________________________________________________
Hallo FreundInnen und GenossInnen
Wir werden auf dieser Seite soweit es uns zeitlich möglich ist, über den aktuellen Stand der Bewegungen in Dänemark informieren.
venceremos!
Medienkollektiv autonom infoservice aus dk.
________________________________________________
Geschichte des dänischen 'Freistaates - Christiania' (1)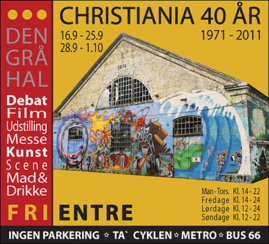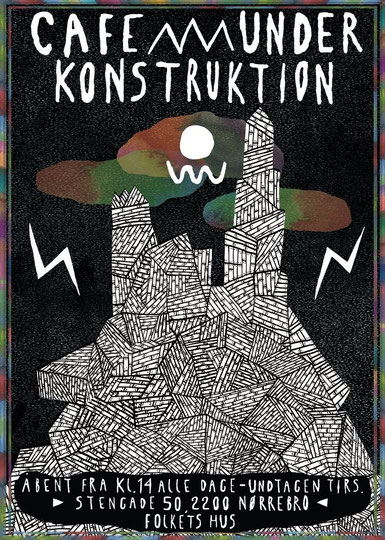 Anlaufstellen in KOPENHAGEN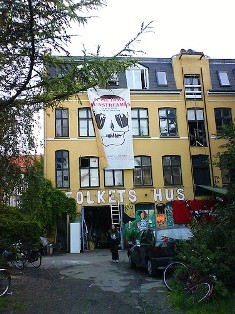 Folkets Hus, Stengade 50
Activist center with a non-comercial cafe. Here you can meet other acitivists, get cheap coffe and other nice organic things.
Solidaritetshuset, Griffenfeldsgade 41
Activist center.
Støberiet, Blågårdsplads 3
Open space for meetings etc.
Christania
Christiania is a squatted free town in the center of Copenhagen.
"Ungdomshuset"
a.k.a The Youth House. A social center with a kitchen, info-shop, workshops, meeting rooms and more.
Café Under Konstruktion: Folkets Hus, Stengade 50, 2200 Kbh. N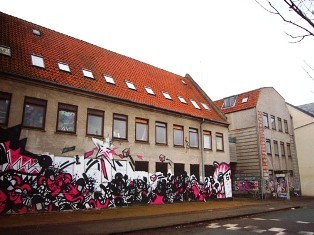 Bumzen: Baldersgade 20, 2200 Kbh. N
Kafa-X: Korsgade 19, 2200 Kbh. N
Demos: Elmegade 27, 2200 Kbh. N
Poesiens Hus, Gothersdag 89, Kbh. K
Trampolinhuset: Skyttegade 3, 2200 Kbh. N
Rechtsbeihilfe/Ratgebung:
Retshjælpen Rusk: Baggesensgade 6, basement, 2200 Kbh. N